The Best Drip Irrigation Systems in Carrollton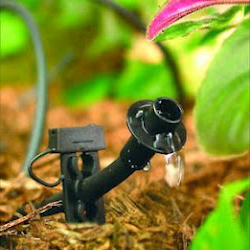 We offer the best drip irrigation and sprinkler installation services in Carrollton TX. If you want fast, affordable, quality services, get in touch with our irrigation specialists today. For a FREE quote, call 972-695-9476 today!
How do you water your lawn? If you're like many homeowners, you've probably spent plenty of time watering by hand. But there are a few problems with this…
For example, did you know that the best time to water your yard is between 4 and 6 AM? Not everybody's favorite time to be awake… And you know those brown spots that show up in your lawn during the summer? Watering by hand could be what's causing those spots…
Also, you're probably wasting water when you water by hand. To cover an entire lawn, it's easy to end up overwatering an area. This wastes water. And all this extra water can cause weeds to grow up. Which means you aren't just spending too much time watering your lawn, you've got start weeding too…
Don't water by hand and deal with all these problems! The best thing to do is install an irrigation system or sprinkler system that prevents these problems…and does the work for you. For a FREE quote on our Carrollton drip irrigation services, call 972-695-9476 today.
Why You Should Install An Irrigation System Today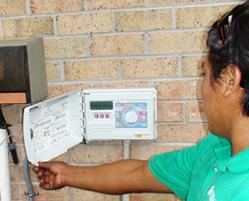 Irrigation systems are your ticket to a healthier lawn and a happier wallet. And, chances are, you'll be happier too… After all, why water by hand when an irrigation system can do it for you? These systems are 100% automatic. You simply program the timers and go about your daily life. The irrigation system or sprinkler system will work when you want it to, whether you're asleep, awake, or away.
And these systems offer 100% coverage. When you work with our team of irrigation specialists, we'll make sure every square inch that needs covered gets covered. You'll also save money. Since an irrigation system dispenses only what needs dispensing, you'll end up saving on your water bill. But water conservation has other benefits: you help the environment and you don't have to deal with weeds.
Drip irrigation systems are especially good at targeting the right spots. So you don't end up watering a large area and growing a new "garden of weeds."

Professional Irrigation Specialists in Carrollton TX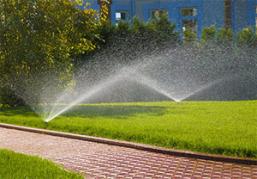 Our team has worked on hundreds of projects throughout Carrollton TX, and we have the experience, the know-how, and the work ethic to do the job right. We work with you every single step of the way… From the moment we show up at your doorstep until the moment you turn the switch on your brand new irrigation system…
And once we've finished the project, we're still here to answer questions, offer advice, and make sure your system is working.
Our team only uses top quality name-brands, such as Rain Bird, Raindrip, Nelson, DIG, and Hunter. We keep parts on-hand for quick fixes and part replacements. When you want the job done right, call 972-695-9476.